SHANDONG

POTENSI

 INTERNATIONAL

 Exhibited

 

at the Asansör 2017 Fair in İstanbul
2017 Asansor Istanbul Turkey International Lift Exhibition, the 15th of the International Lift Exhibition Istanbul, which be held in 2017 is the Europe & Asia intercontinental and most influential lift exhibition from 23rd to 26th March 2017.  SHANDONG POTENSI INTERNATIONAL ELEVATOR As the leading elevator and escalator manufacturer & supplier in China , POTENSI International has been repeatedly exhibiting in Turkish lift exhibition and gets a lot attention.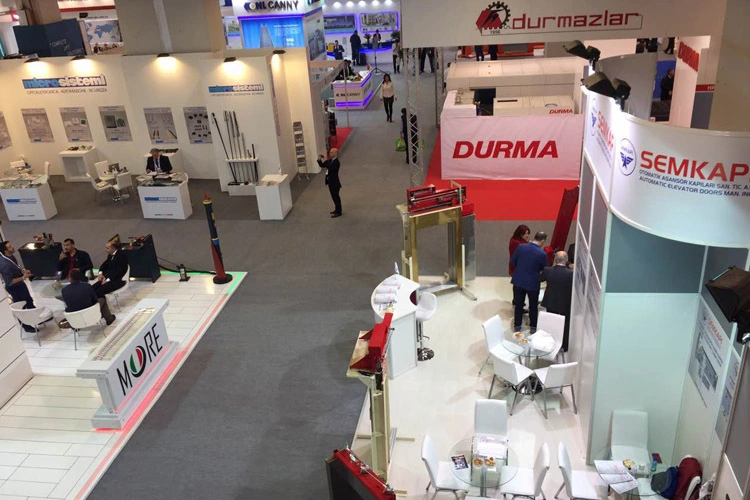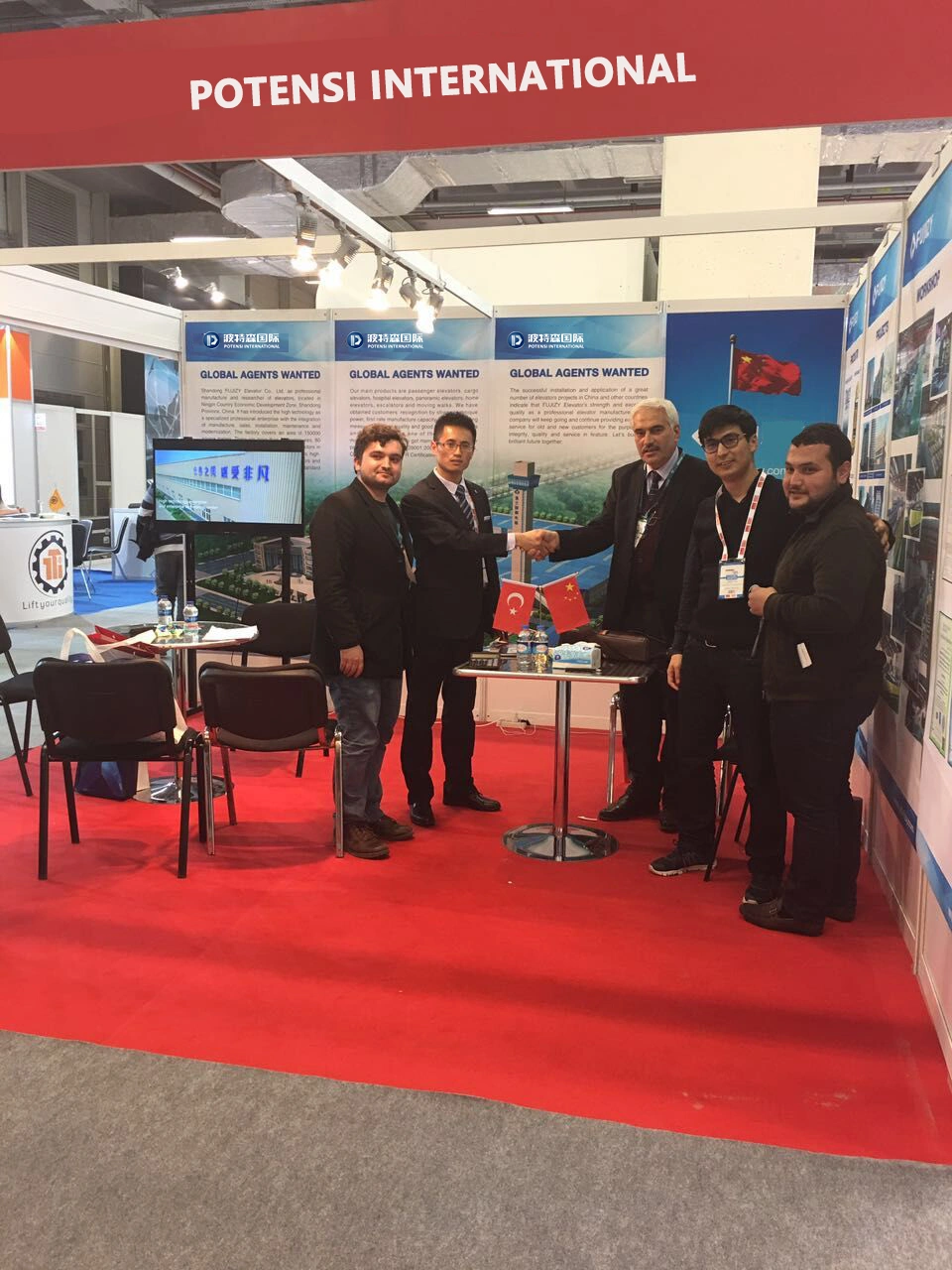 As one of the largest elevator exhibitions in the world, the exhibition has very important significance and influence in Europe, Asia and the Middle East, attracting more than 500 elevator companies from more than 40 countries . The exhibited products include elevators, escalators, spare parts, parking equipment, high-tech products and related industries. POTNESI's well-designed booth displayed a brand new corporate image, showcased the latest technological achievements and developments of Potnesi International, and attracted a large number of elevator and elevator accessories dealers to visit and negotiate.

Not only full elevator but also elevator spare parts & escalator parts.
POTENSI believes that the superior service guarantees the outstanding product performance. POTENSI mainly focus on supplying elevator spare parts to the Turkey market or doing OEM production about the lifts and escalators. The products are mainly elevator traction machine, elevator guide shoes, elevator limit switch, elevator steel wire rope, elevator rope fastener, elevator controller, Monarch control systems...In order to satisfy the requirements from different type customers, we worked together with the world top class elevator company and supplied their original spare parts to our customers, especially Otis, Schindler, Kone, Thyssenkrupp, Mitsubishi, Fujitec, Hitachi, Toshiba, Hyundai etc.

POTENSI'S advantages are as below:
1. We are able to produce our own elevator with latest European standard EN81-20/50 and EN115 under your brand name.
2. We are able to supply our own mechnical spare parts to your elevator factory if you can not produce it or you don't want to produce by yourself.
3. We are able to supply ONE-STOP service/solution for your modernization work for old elevator and escalator.
4. We are able to supply Monarch controller system and STEP controller system.
5. We are able to supply the original spare parts for all renowned brand lift, like as Schindler, Toshiba, Mitsubishi, Kone,  Otis, Thyssenkrupp, Hitachi, Fujitec, etc.
6. We have a professional sales team and service team in many different languages.

Potensi International's goal in Turkey market
We want to find some partners who can work together with us on the basis of mutual benefit. Of course, you will get the greatest support form Potensi supply chain, including elevator product diversity, competitive price, professional technical solution and humanized after-sales service.
 
---

RELATED NEWS:
 
RELATED PRODUCTS:
RELATED VIDEOS:

RELATED TAGS:

Passenger lift, Car lift, Home lift, Freight lift, Observation Elevator, Hospital bed lift, Escalators, Moving Walk  
Brand Elevator Parts, Escalator Parts, Elevator Parts